"Harrah's" must be Vegas-speak for "Gutless and Short-Sighted"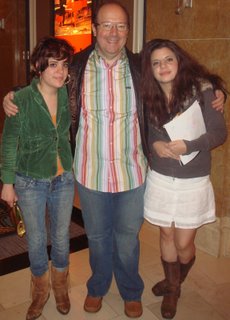 Richard Brodie
likes to gamble... a lot. I guess he's just a geek living the dream. After all, the man "invented" Microsoft Word and served as Bill Gates' assistant, so why shouldn't he have a little fun? He's become a reasonably high-profile poker player.
Now, however, there is a fly in the ointment. A few months ago Richard managed to
hit a couple of video poker jackpots
at Caesar's Palace (now owned by Harrah's.) Richard plays for big money, so these were pretty healthy jackpots at $240K each. By his own accounts Richard had been playing $300 per hand and had invested over $150K before he hit the first jackpot, so it's not like he walked up with a quarter in his pocket and hit the big one.
Here's where the story gets interesting. Last month Harrah's sent Richard a registered letter that essentially
barred him from setting foot on any Harrah's property because he is too lucky
. They have even barred him from the World Series of Poker which is an event with a guaranteed profit for Harrah's.
It's just ridiculous that Harrah's has taken this action. If their high-limit video poker machines are too lose, tighten them up. If they spend more comping this high roller than they make in profit off of his gambling, then don't comp him so much... but barring him from the property? That's just rude and stupid. If this guy keeps playing negative expectation games like video poker, Harrah's will eventually make money off of him. Hell, I'm sure that they have ALREADY made a bunch of profit from his playing in the past.
Anyway, this all goes to show you that the old days of Caesar's Palace being the home of the high roller are definitely gone.
Labels: gambling Harrah's WSOP